Damask rose water and the vital energy of the vitamin B complex makes your skin clear and bright!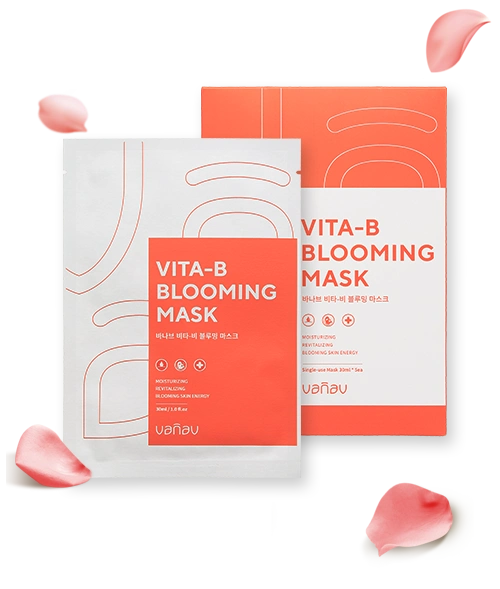 Ultra-Adherent Eco-Friendly Sheet

One pack of mask sheets is filled with 5 vital energy. Makes the face moist and transparent without getting dry
Wrinkle improvement dual functions Help to reduce the visible signs of aging and fine lines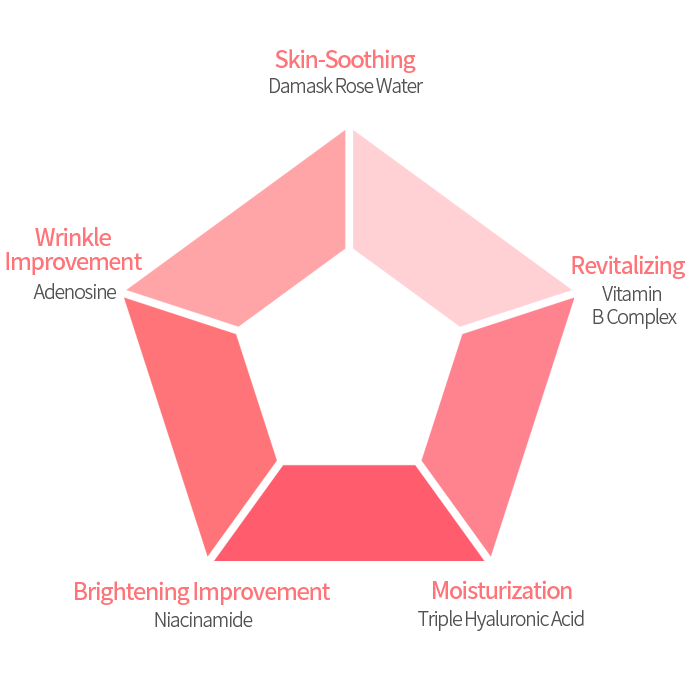 Sufficient damask rose water was used for this mask sheet. Glow and brighten your skin with full of bright vital energy.
Vita B blooming mask contains 80% damask rose water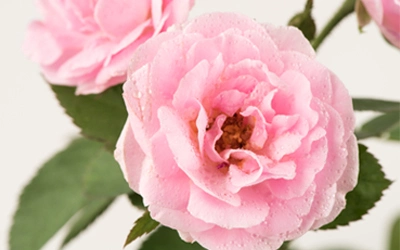 It helps to soothe sensitive skin, balances the pH level of skin, and provides vit ality and moisturization to your stress-exhausted skin.
* This description is limited to raw material characteristics.
Relax your tired skin. Breathing Bamboo Cellulose Sheet Mask!
Bamboo Cellulose 100% Hypoallergenic Natural Derived Sheet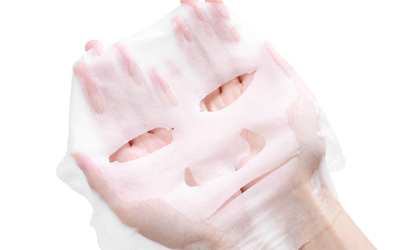 A sheet with a soft touch. Eco-friendly material that can be used on the sensitive skin and is smooth and translucent.
Moisture holding sheet that retains moisture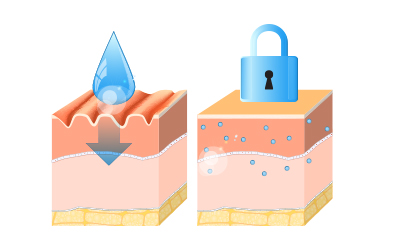 It soothes dry and sensitive skin with a full moisture sensation between the fine water holes.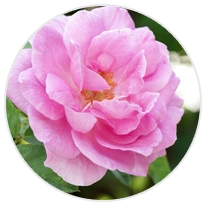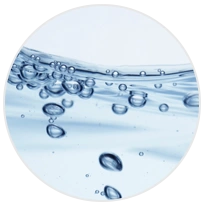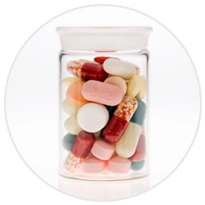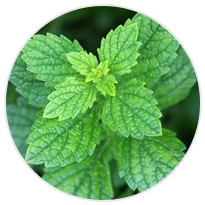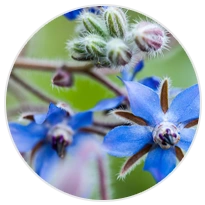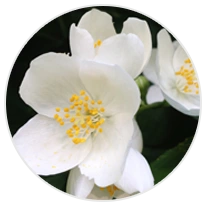 Use it with HOT & COOL SKIN FIT for increased effect
When used with VANAV Hot & Cool Skin Fit, it helps to absorb nutrients with thermal care suited to the skin temperature and helps to fill the skin with the nutrition of the mask sheet with cooling care that tightly holds pores.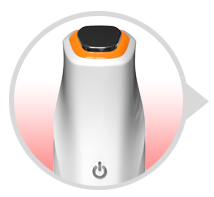 By the heating mode, gently massages the skin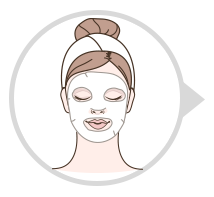 Attach the sheet mask to your face.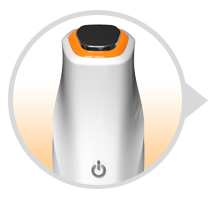 Massage evenly in booster mode with the sheet mask attached to the face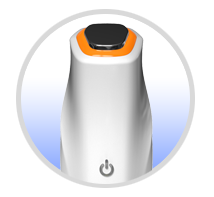 After the massage, finish massage by tightening mode
Use with any Microcurrent device or Galvanic Ion to increase Absorption
When used the Vita-B blooming mask with the VANAV UP6 or Time Machine, the nutritional ingredients of the sheet mask can be more effectively absorbed deeper into the skin through galvanic ions and 3D vibration massage.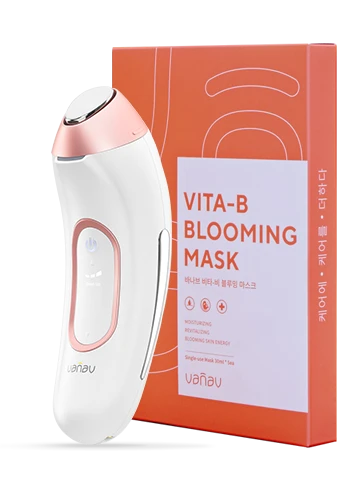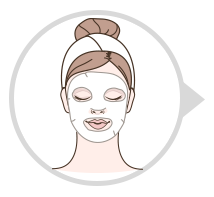 Attach the sheet maask to your face.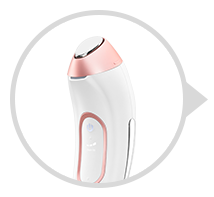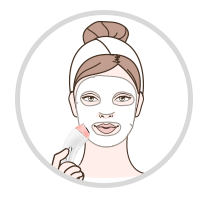 Massage along with the skin texture