Cover Fit - It's much more than a Makeup Brush
Makeup easily as a professional makeup artist does with glossy makeup with world's first makeup
auto applicator known as Vanav cover fit a Korean Skincare product used as a makeup brush / applicator and blender.
Filled with up to 30,000 bristles applies foundation evenly to make skin look smoother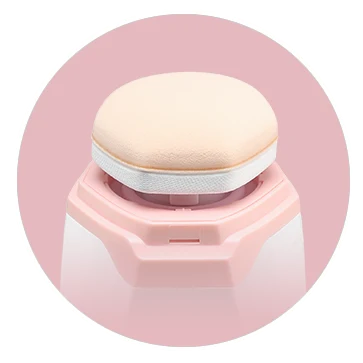 Ruby Cell material air puff eliminates the moisture holding capacity to minimize wastage and improve exposure.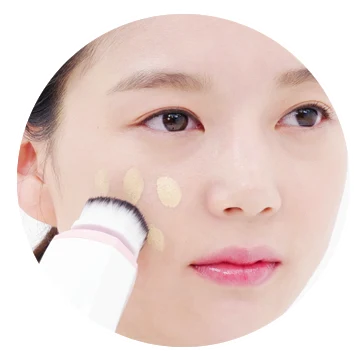 Delicate application with makeup brush completes flawless makeup quick and easy by making foundation stay longer and skin look natural.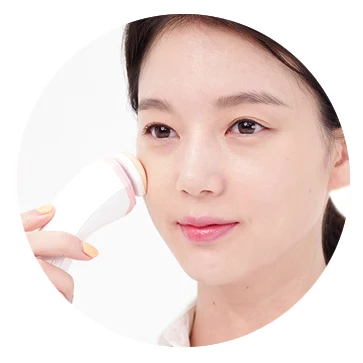 Glossy long-lasting makeup with Rubycell Air Puff. Pat down T-zone and highlighter zone with the puff to finish dewy and dimensional makeup.
Complete long lasting coverage with 3D vibration
Patented vertical vibrations up to 7000 times per minute applies foundation evenly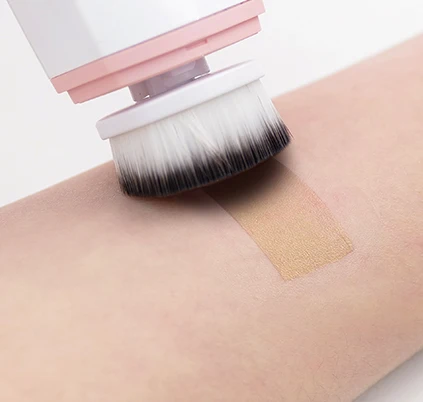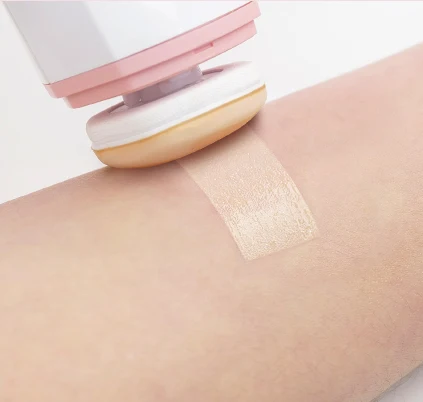 What are the opinions of our clients?
Don't take our word for it, here's what others have to say.
If you didn't try this tool, you're missing out a big thing! This is a game changer tool and especially all those ladies who says we need our foundation finish like a makeup artist! This is going to be a life saver for you! Buy and enjoy beautiful and flawless foundation look.
This device is one my best discoveries in 2020. As a beauty blogger I always play around with makeup and attend events so applying a flawless base is almost like a necessity. I'm truly amazed how easily this device helps to blend the makeup without crease/lines etc The vibrating movement helps the product to blend evenly without wastage. Highly recommend it !!
I Love how it blends my foundation. The brush is so soft and massages while applying makeup. This applicator makes my skin look flawless!! It now takes me less time to put on foundation with the cover fit than using a regular brush! No more sponges or brushes for me. Highly recommend it!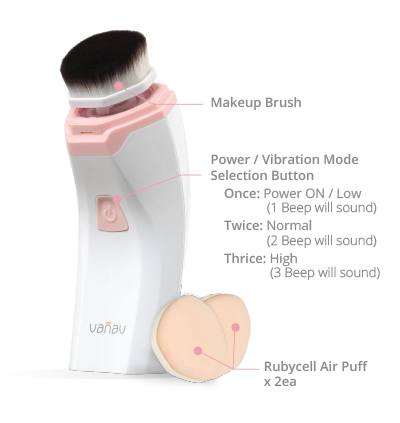 | | |
| --- | --- |
| Model | CNC-1000 |
| Color | White / Baby Pink |
| Composition | Main Body, Manual, Alkaline battery AAA 3ea, Make-up Brush 1ea, Rubycell Air Puff 2ea. |
| Battery | DC4.5V (1.5V Alkaline AAA x 3e) |
| Size | 48(W) x 133(H)mm |
| Weight | About 158g |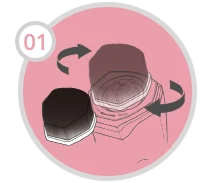 After opening the cap, fit the rubycell air puff in the groove at the top of the main body and turn it clockwise to attach.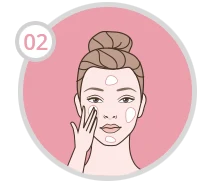 Put an appropriate amount of base make-up prodcut on the puff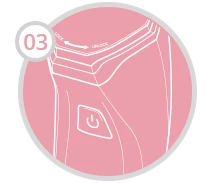 Long press the button to operate. Press the button to select the vibration mode.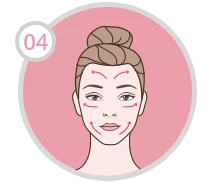 Apply it gently by moving it from the middle to the outside of your face. We recommend using this product lightly, without applying pressure to the skin.
Tip: Enable to use with not only foundation, but also cushion foundation, makeup base, sunscreen or blusher, etc.