Multi-full Home care Device UP7 The Multi.
Complete your skincare routine with 3 solution heads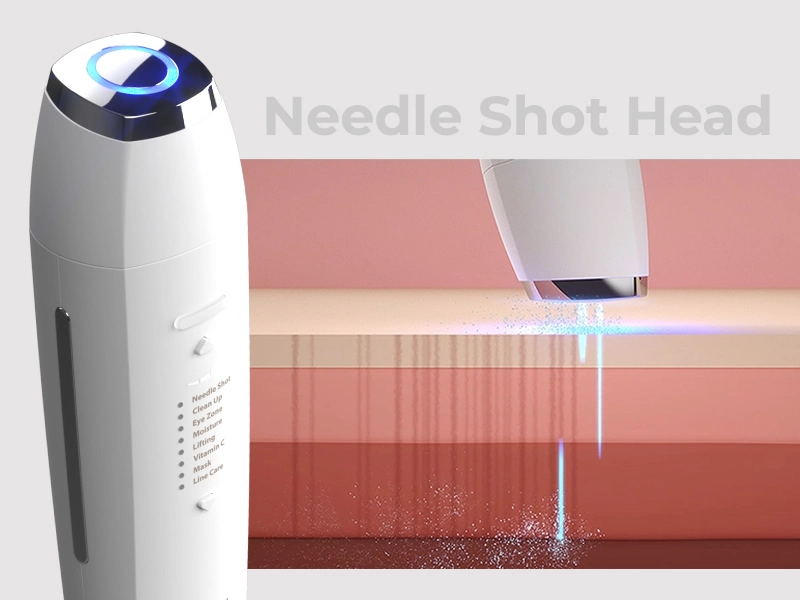 Open the path for absorption care.
"Micro -current needle", reproducing MTS specialized care with electrical Discharge technology, makes microfine holes on the skin surface, creating a skin absorption path.
The effectiveness of the device is reduced when used in close contact with the skin. Be sure to use it with the space between the device and the skin.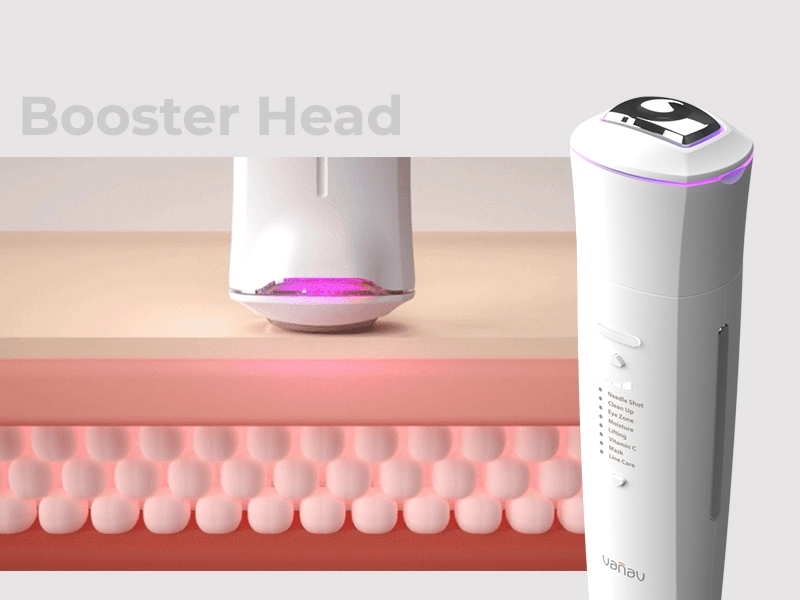 Embossing Head Shape
3 types of technologies (galvanic ion, 3D vertical vibration, LED) help to absorb the active ingredients of cosmetics more deeply and strengthen the skin with a different level of vibration massage.
The booster head with the technology helps the absorption care by delivering the active ingredients of the cosmetic to the skin.
It clearly shows the shaking of the skin during massage. And it helps the user to massage more effectively by visual checking the effect of skin massage.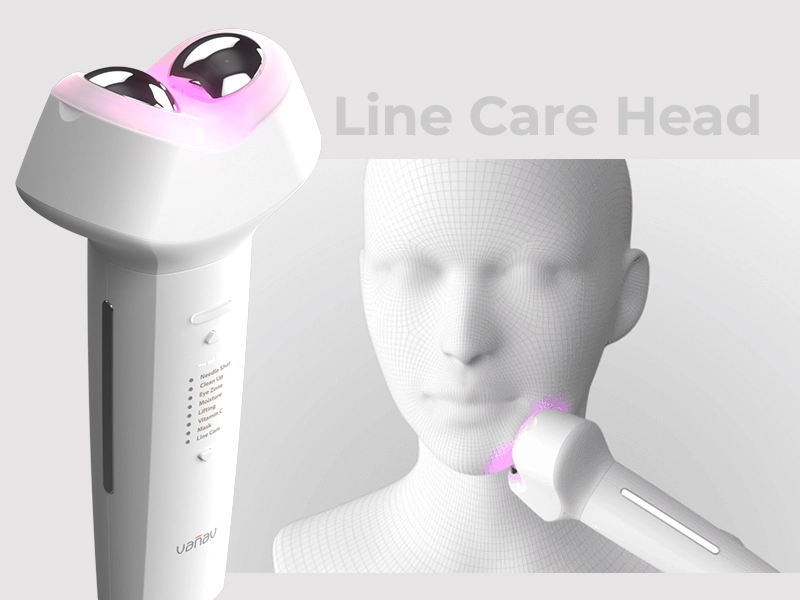 Make the line smooth. Line care head with two massage balls and 3 types of technologies takes care of all areas where line care is needed smoothly.
Two massage balls designed to be undisturbed in curved areas help to make your face jawline and décolleté line more smoothly.