Advanced Skincare Solution UP6
Beauty technology completed smartly Enjoy the delicate technique and know how from the luxurious aesthetic care at home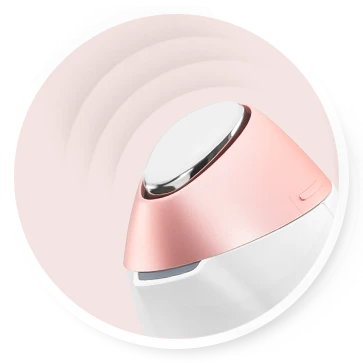 Specialized vibration
pattern for each mode
Micro current maximizes
cosmetic absorption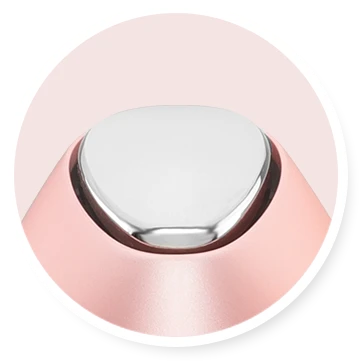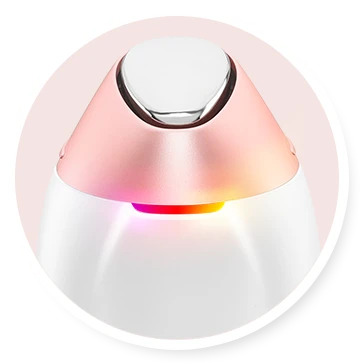 Using 5 types of light waves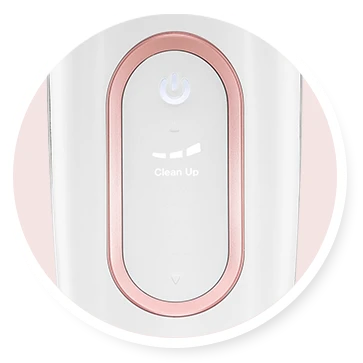 From deep cleansing to lifting ALL-IN-ONE SKIN CARE 6 Modes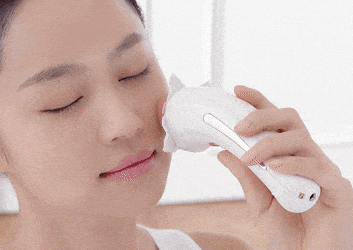 Remove all the makeup residues
and skin impurities
from pores with (-) Ion
Apply facial toner and massage smoothly on facial line
Special care for the
bright and healthy eye-zone
with (+) Ion
Apply eye care cosmetic around the eye zone and massage gently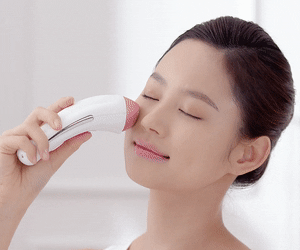 Help to penetrate active
ingredient of cosmetic in
daily use deep into skin
Apply essence, moisture cream, hydrating cream and massage on facial line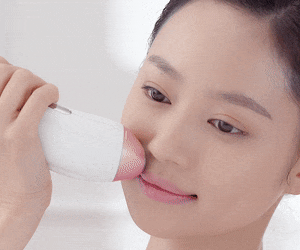 Anti-aging care for elastic skin
Help to contract and relax muscle
alternately with (±) Ion
Apply lifting products and gently massage with lifting skin from bottom to top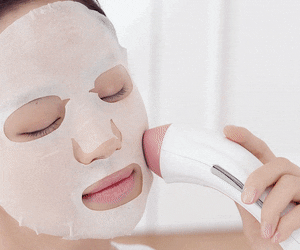 Bring in skin nourishment easily
and efficiently from the facial mask sheets
with (+) Ion to increase absorption
Apply facial mask sheet and gently massage from cheek, nose, chin to forehead so that ingredients of facial mask sheet can be fully absorbed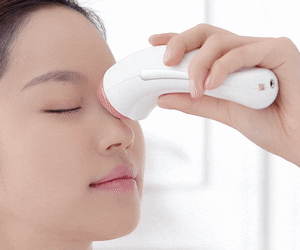 Improve absorption of Vitamin C
for skin brightening with (-) Ion
Apply Vitamin C cosmetic and smoothly massage on facial line
What are the opinions of our clients?
Don't take our word for it, here's what others have to say.
I bought the Vanav Up6 device for my aunt as a gif (I saw it's advertising on "Crush Landing On you" – Korean Series), and I said maybe this device will be the best gift for her and it was indeed. She loved it from the first use plus she is addicted to it now, and to be honest I tried it on my face too and I fall in love with it too, I found it easy to use, very light and it really make the face skin feels relaxed (especially for someone who spends almost 9 hours front of computer doing graphic designs & PR writing you can imagine how the face will look like 😂) but honestly after trying it following the instructions how to use you will see the magic happens starting from the first 24hrs especially if you use it with Vanav vitamin B & Vanav Blooming mask (and as much I loved this device just after 1 try I think I will get one for myself too 😊)
Definitely worth it This product has literally saved my skin. I personaly bought this to get rid the fine lines and wrinkles and I can say it works so well for me. Within weeks I started to notice a difference and it smoothed out my wrinkles. They are absolutely lovely and feel beautiful on my skin. I can't wait to try more of their products.
For my skin care regimen it helps well blend and penetrate my skin care especially vitamin C and moisturizer, I also love the lifting mode I can see now a difference it gives into my skin for over a month using now. My skin was more hydrated, my lil fine lines are now less visible not even visible, my skin is glowing! It's so easy to use and really satisfying! Thank you Vanav for introducing this product in the UAE. Looking forward to use ur other beauty tools.
From deep cleansing to lifting ALL-IN-ONE SKIN CARE 6 Modes

Remove all the makeup residues
and skin impurities
from pores with (-) Ion
Apply facial toner and massage smoothly on facial line

Special care for the
bright and healthy eye-zone
with (+) Ion
Apply eye care cosmetic around the eye zone and massage gently

Help to penetrate active
ingredient of cosmetic in
daily use deep into skin
Apply essence, moisture cream, hydrating cream and massage on facial line

Anti-aging care for elastic skin
Help to contract and relax muscle
alternately with (±) Ion
Apply lifting products and gently massage with lifting skin from bottom to top

Bring in skin nourishment easily
and efficiently from the facial mask sheets
with (+) Ion to increase absorption
Apply facial mask sheet and gently massage from cheek, nose, chin to forehead so that ingredients of facial mask sheet can be fully absorbed

Improve absorption of Vitamin C
for skin brightening with (-) Ion
Apply Vitamin C cosmetic and smoothly massage on facial line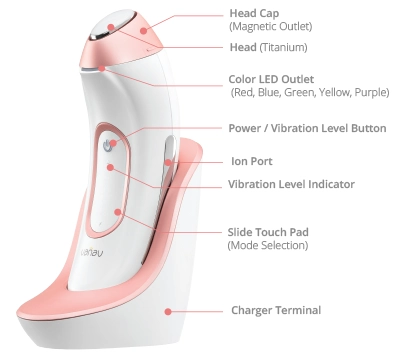 | | |
| --- | --- |
| Model | UP6-1000 |
| Color | White |
| Composition | Main body, Charger cradle, USB Charging cable, Sound cable, Manual |
| Power | Rechargeable type |
| Size | 52.5(W) x 155(H)mm |
| Weight | 155g |