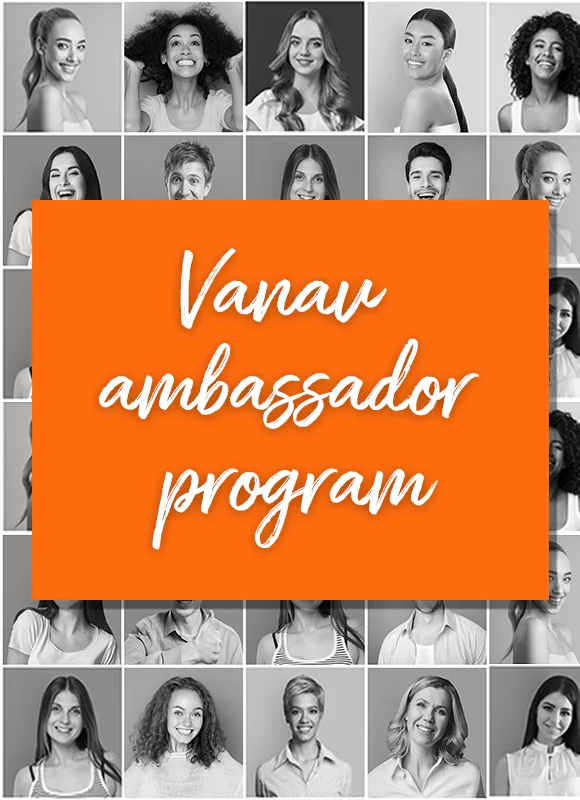 Let's Build Bond, Foster Creativity and HAVE FUN!!!
Are you obsessed with beauty, lifestyle, and skincare?? Then you are the right fit to be in our Vanav Beauty Circle.
We are looking for passionate and diverse beauty lovers who wants to explore the new range of innovation in the beauty world.
Tell your Vanav story to people and grab all the benefits offered as our brand ambassador.
Criteria for entry:
1. Have at least 1000 followers
2. Create beauty and lifestyle content over Instagram, YouTube, Tiktok or any other platform
Why Join Vanav Beauty Circle?
Discounted Vanav Products
20% – 100% discount for Vanav Products based on your content, engagement, and reach.
Try our Products for Free
Pick out your favorite Vanav product and try it out.
Early access to our New Launch
Get the exclusive chance to try out our hottest launch in our collections.
Get featured in our Promotions
Be a face that represents our brand in our paid advertisements
Earn a % of sales made by your followers when they use your referral code.
Our beauty advisors are right here to give you professional training with the products.
If you love sharing your beauty experience We want to hear from you!!